Writing a Case Study: Ultimate Guidelines for Your Success
April 1, 2021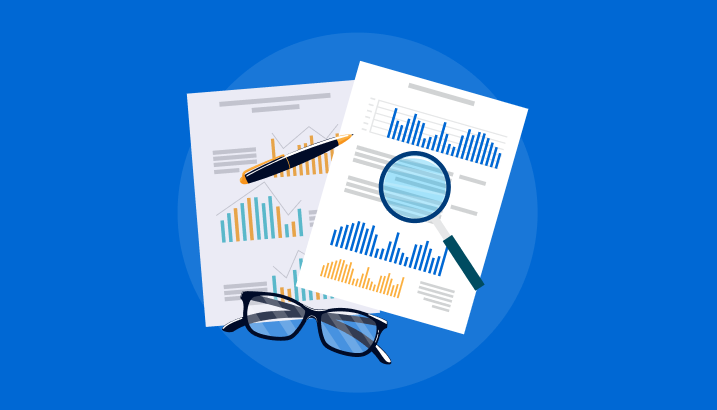 This guideline is created for those who want to know how to perform a case study. Those who want to get familiar with study examples, proper structure, as well as to understand the main strategies and concepts of this complex but interesting assignment. Writing a case study is not easy but will surely teach you a few valuable lessons: not only for better academic performance but for a powerful career.
The tips and tricks discussed below are provided by EssayMap experts. We provide professional write my paper services and know what students need and how to deliver outstanding results even within the shortest deadlines. Go on reading and become the master of case studies.
Definition of a Case Study
Before we tell you how to do a case study, what writing format to use, and how to select the best topic, let us give you a better idea of what this assignment is about.
A case study is a research that explores a certain event, concept, person, place, etc. Its main goal is to give readers comprehensive information on the topic, highlight relationships between different concepts, and help to understand the problem better.
The main difference between a case study and a research paper is that the first one is not interested in the previous results and findings and is started straight away with the modern state of affairs. To some extent, case studies are a more specific part of broader research.
So, case studies are a scientific and critical exploration of a situation or a phenomenon that poses a problem and requires providing suggested solutions, recommendations, and pathways to avoiding similar problems in the future.
And below, we will recommend how to write it in the best way.
Case Study VS Research Question – the Main Differences
Many students wonder: what is a case analysis, and how is it different from a research question? Case studies are more specific and cover a particular issue, person, or problem, trying to find the best solution.
Unlike a case study paper, a research question may be broader and involves more general study analysis instruments.
Why Case Study Analysis is Important?
Case studies are used by teachers to see how students can apply received knowledge in daily situations. On the one hand, it is useful, but on the other hand, coping with this complex assignment is a problem linked to permanent time shortage and study loads placed on students. So here is no place for skirting around the topic all paper long. It is all about preciseness, conciseness, and practicality.
The importance of case studies in education has been discussed numerous times. Before we will tell you what to include in the paper and what format for students it is better to use, let us once again summarize why a case study is so important.
A case study report gives students a great opportunity to dive into a particular topic, explore it in detail, process huge volumes of information, and come up with their findings and ideas. This assignment is important for mastering analytical, writing, and self-learning skills, as well as for getting familiar with different information mediums. Hopefully, now you are more motivated to learn how to write a case study.
Ways to Write a Successful Paper
Thus to survive the case study paper writing take some useful tips that will save your precious time and future grades.
First, do no repeat the text of the case itself. It is the first step that already leads to failure.
No excessive theorizing and expatiating. Watery text is another indicator of paper weakness.
Just analysis and recommendations that synthesize theory and evidence into sound suggestions.
Never miss out the executive summary and Solutions and Recommendations section. This is what case studies exist for, actually.
Basically, there are two major ways how to write a case study: historical way and problem-oriented path. Historical way is evaluation of the situation that is already solved or closed. It is a kind of retrospective learning with purpose of preventing such cases in future.
Problem-oriented one deals with current situations that are in progress and so in need of actual solutions and predictions of outcomes. There is no finite end to the situation, so it is all the more useful to explore it, suggest a solution and then compare with the actual outcomes.
Each type of cases is unique but the offered tips apply to both of them, mind that. Now what? How does one begin planning and writing?
Examples of Case Studies
One great way to learn to do case studies properly is to do them many times in a row while receiving detailed feedback on papers' strong and weak sides. But another way to master this art is to explore a few good papers that will show how a case study is assumed to work out.
Writing a case study analysis becomes much simpler if you have a better understanding of the topics to discuss. Here are some of the examples you can also use:
benefits of private enterprises;
leadership and mentorship;
how to deal with peers' pressure;
building a motivating environment;
psychological disorders.
Below we offer a few samples of cases that may interest learners of different years of study. While reading case study examples you can understand the mechanics of organizing and writing, the important aspect that otherwise be obscured from a clear view. In offered samples introduction, background analysis, problems, and solutions are visible so you get a clue how to build a custom case study in their field while maintaining a good structure and flow.
How to Structure a Case Study?
The structure of a good case study just cannot be fit into a single universal pattern or copied directly from a sample case study since case studies differ in topics and writing requirements. Yet several important components cannot be skipped because they establish the valuable core and supporting elements of logical and persuasive reasoning. A typical case study format (but it is not exhaustive, mind it) is like the following:
executive summary;
introduction;
overview of situation / phenomenon;
analysis / issues to be solved;
recommendations / solutions;
conclusion;
references.
Usually, a case study opens up with a cover page, but it depends on the prof's instructions and is optional. The first must-have section, an executive summary, is a brief outline of main findings, points of analysis, and most importantly, solutions. This part of the case report is assumed to be digested by executives/seniors literally on the run in real life, so it should contain all crucial points decision-makers need to know without digging through the whole report.
The introduction can be brief and just mention the issue to be discussed. Overview, analysis, and recommendations constitute the body of the report, so they take up the majority of the paper. The overview provides the context of the matter of discussion, the analysis highlights what needs to be changed/solved and what theoretical premises can be applied for analysis.
Solutions merge theory with the context and produce guidelines for fixing the situation or avoiding its repetition in the future. Conclusion restates major findings and solutions but very concisely, and may also prompt the further path of exploration in the field.
We suggest that you begin with drafting a case study outline with the structure mentioned above, and then enrich and expand it thoroughly. Leave executive summary for dessert and build the complete paper, and then write the summary after the ideas presented in it
This is it. We defined what is a case study and what to put and not to put there to get a good mark. Sharpen your pen and set to work. You'll do it right.
Place an order in 5 mins

& get the perfect paper in 8 hrs
Order now
How to Write a Case Study with Ease
It is quite easy to understand how to make a case study report. All you need to do is to get familiar with a case analysis outline below. Follow the indicated structure tips, and you will always know how to do the paper according to the international rules and requirements.
Here is how to write a case study step-by-step:
summary – explain to the audience why you have chosen a particular topic. Include a thesis statement and a hook;
background – give brief information about the concepts important for the study;
evaluation – provide sections of the topic you want to concentrate on. Explain why some of the issues are working and some – aren't;
offer solutions – tell the audience how to solve the problem;
conclusion – summarize key ideas and concepts and highlight the importance of solving the problems;
an annotated bibliography – this case analysis outline can be used not depending on the discipline and topic.
Case Study Analysis Formatting
Paper format is as important as the content itself. That is why below we will explain how to write a case study in APA and MLA. If you want to learn how to perform a case study in other styles, get familiar with their guidelines on official websites.
| | | |
| --- | --- | --- |
| | APA | MLA |
| In-text | (Adams, 2018, p.12) | (Adams 12) |
| Title of references | References | Works Cited |
| Author's name | Adams, J. | Adams, Jack. |
| Capitalization | Write: Simple hacks | Write: Simple Hacks |
| Title page | Necessary | Not necessary |
How to Do a Case Study Analysis without Mistakes?
Many students know how to structure an essay and what sections to include, but they continue making the same mistakes over and over again. If you also worry whether you know how to summarize a case study or what topic to choose, get familiar with the most common mistakes to avoid them in the future:
being too general. Case studies should always be specific;
using the wrong formatting style or its outdated requirements;
forgetting to proofread and edit the document;
not following all requirements.
Tips on Writing a Great Case Study
A case study is a paper with numerous virtues. Now you know how to include a case study in a research paper, what formatting styles to use, how to summarize valuable data, and what mistakes to avoid. But that's not all! EssayMap' research paper writers and editors have made a list of extra reminders to help you deal with the assignment simpler:
don't be afraid to write several drafts: alter text, switch paragraphs, and even delete them for the best flow;
always re-read your text to find mistakes and imperfections;
ask someone to read your case study to ensure that the structure and flow are perfect;
use online programs to check to format.
If you still don't understand how to write a case study, don't worry and contact our writers. They will eagerly help you to create your paper anew or to polish an existing one.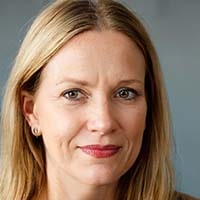 Jennifer Steward
Prof. Jennifer has finished Yale university with flying colors. She has a Ph.D. in Psychology, so if you need a paper in Sociology, Nursing, Psychology, or other related disciplines, feel free to contact her!
Hire now
---
Related Articles