How to Write a Successful Dissertation – A Guide for Beginners
April 6, 2021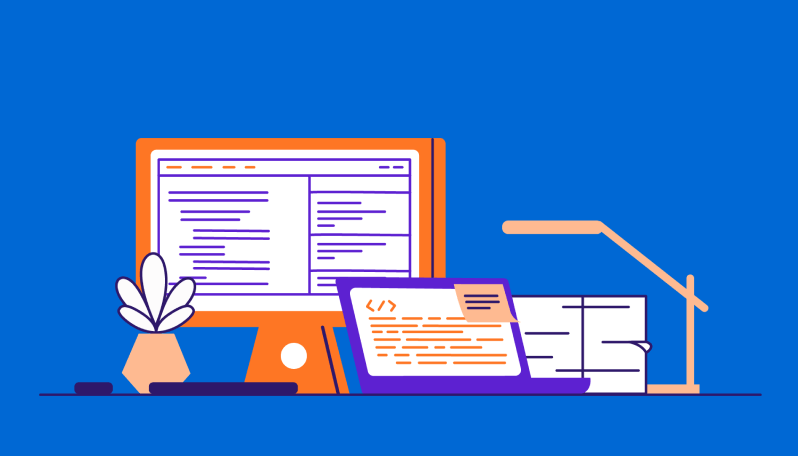 Welcome to the most detailed and informative guideline on writing a dissertation. Our custom dissertation writing service has broken the writing process into five steps for your maximum convenience. Read this guide attentively, make notes, and contact us for more information if needed. With us, every graduate student will create a perfect dissertation!
We shouldn't remind you that this assignment is a final stop in your academic journey. It shows your skills, knowledge, and aspirations and indicates that you are a valuable member of the educational community. Sounds difficult? It is, but with our dissertation writing guide, the process will be slightly simpler, and you will be able to create a structured and thoughtful document.
Dissertation Definition and What Makes the Task Difficult
Millions of students worldwide have the same questions:
What is dissertation writing?
What do you write in a dissertation?
Is a dissertation hard to write?
Can I simplify the writing process?
It is impossible to answer these questions without giving a clear definition first. A dissertation is a final paper that Ph.D. candidates need to submit to a committee to finalize higher education and obtain a doctoral degree. However, more and more often, the term undergraduate dissertation is used. That is why writing a dissertation may be required both from undergraduates and Ph.D. students.
You probably understand that this assignment is extremely challenging. Yes, in the beginning, students are rather enthusiastic, but with time, when the energy and motivation disappear, they feel lost, anxious, and stressed.
3 Main Problems Students Can Face
Completing a dissertation is not writing a term paper or a report. That is why even the most experienced scholars may have troubles with the task. Every day students contact writing services with the same problems:
poor writing skills. Without conveying your thoughts clearly and accurately, it is impossible to generate a solid paper;
absence of proper research. Most students don't know how to collect and analyze information from hundreds of sources. Or don't want to do that;
procrastination. If you think that there's much time ahead, and they delay the writing process over and over again until it is too late.
How to Write A Dissertation: Proper Structure
It is impossible to write a dissertation quickly, and once you see how long it is, you might wonder whether you should even start writing it. However, the result is worth the time and risk, and we guarantee that after reading these guidelines, the process won't seem so long and troubling.
Here is what to write in your dissertation:
title page;
acknowledgments;
abstract;
content;
tables and figures;
abbreviations;
vocabulary;
introduction;
literature overview;
methods;
outcomes;
discussion;
conclusion;
list of references;
appendices;
Place an order in 5 mins

& get the perfect paper in 8 hrs
Order now
A Step-by-step Guide to Dissertation Writing
As you see, there are numerous steps in writing a dissertation, and below we are going to cover all of them. Make yourself comfortable and get ready to learn where to find proper sources, how to cite a dissertation in APA, how to sum up your findings, and other important details.
Step 1: Start with a Dissertation Proposal
Writing a dissertation should start with a proposal. As you get from the title, it is a proposal that aims to convince the committee that your research covers interesting and relevant questions that are useful for the academic society.
How many pages are there in a dissertation proposal? Even though there are no limitations, usually, the proposal consists of 10-12 pages. Even though this document is shorter, it is as important as a dissertation. Before writing it, make sure that the proposal is mandatory in your educational institution.
Here are the stages of completing a dissertation proposal:
pick a topic and question – here you should discuss the problems your dissertation aims to discuss. Explain why it is important and what answers you are hoping to obtain. Dedicate much time to brainstorming because the committee expects to find new ideas and hypotheses;
stick to an accepted structure – there is a common format of a dissertation proposal not depending on your topic.
If you want to make your document clear and convincing, stick to the elements below:
objectives. We recommend sticking to a maximum of three objectives not to seem unfocused;
literature review. Mention specific books or at least areas of studies where you are going to search for information;
research. Give information about the area of your future research and the main sections you want to work on;
methods. Your dissertation should either be empirical (data collected on your via tests, interviews, etc.) or non-empirical (data comes from published mediums);
possible results;
deadlines. Create a timeframe for every stage of the dissertation writing process;
the bibliography if requested by the tutor.
We recommend coordinating the structure above with the requirements of your institution not to miss important details or even sections.
Step 2: Dedicate Enough Time to Solid Research
It is impossible to imagine dissertation writing without research. This stage is one of the most important in this complex journey because, without relevant and interesting sources, it is impossible to find good dissertation topics and arguments.
Unfortunately, at schools, we are not taught how to conduct research. That is why our experts have made a list of a few tips that will help you deal with the assignment:
choose a deadline for the stage. Many students make the same mistake: they dedicate too much time to researching because they think that the more they read, the better the result will be. We shouldn't mention that this usually leads to missed deadlines and poor content,
know where to look for the right sources. Nowadays, research always starts on the Internet, but you should remember that the information might not be correct. That is why you should always double-check the information and use Google Scholar. Remember, Wikipedia, online journals, and forums are not reliable, and you should stick to books and academic publications;
organize the resources. Always make notes, and in the future, you won't have to struggle to try to remember where you have found a certain idea or concept. There are numerous online instruments and smartphone apps where you can keep notes without fear of losing them.
Step 3: Write a Perfect Dissertation
Now, when the research is done, it is time to begin writing your dissertation. At this stage, many students experience anxiety and stress because they don't know what a completed document should look like. That is why before writing a dissertation introduction, we recommend creating an outline. It is a plan of your future work that prevents students from missing out on the important details.
Here are the elements you should include in your dissertation.
introduction. This section should include the background of the discussed topic and the key idea. Don't forget to introduce the research question and the aim of your study. If there are complex terms, define them;
literature observation. Give information about the sources you have used, as well as about their credibility;
methodology. In this section, you need to explain how you have processed the sources and what tools were used for achieving the result. For example, this section should include the setting and participants of your research, analysis software, and so on;
findings. Here you should restate the main questions and provide information on the results you have found throughout the research. Don't forget to give your own evaluation of the findings;
conclusion. In the final dissertation chapter, you need to summarize the work and provide a brief overview of the obtained results. Don't forget to explain why the findings are important for the academic world and society. It is a good idea to propose future research to develop the topic further.
bibliography. Make a list of all the sources that were used in the writing process. Remember about the chosen formatting style because requirements significantly vary.
Step 4: Don't Forget to Edit and Proofread Your Text
When your dissertation is written, it is time to make sure that there are no structural, lexical, and grammar mistakes. Quite often, students don't edit a paper because they are too busy or tired. They think that no one pays attention to mistakes and that the information itself is the only thing that matters. But you will be surprised to find out how many assignments and dissertations were rejected simply because there were too many mistakes!
When the draft is written, put it aside and give yourself at least a few days to relax. This will help to return to the dissertation with a fresher look and to notice smaller mistakes. Here's what you should do on the fourth stage:
edit – read your dissertation attentively and make sure that the structure and the flow are good. If not, feel free to switch paragraphs, add or delete details, or even cut off whole sections if they are not relevant. Remember, your dissertation should be clear and informative, with no wordiness or irrelevant information.
proofread – when all facts are in place, you should check the document for all sorts of mistakes you have made. Read the dissertation attentively and use a dictionary if necessary. As an additional instrument, you can use online proofreading instruments. But remember, they will never replace manual checking.
If you are not good at editing and proofreading, you can always contact Essay Map. Our team of editors and proofreaders will make sure that the document is professional and polished. Just ask us 'edit my paper, please' and we'll start to do it right now!
Step 5: Ask for Feedback
When you write a dissertation, it is important to get feedback from others to understand whether your document contains all the necessary parts and is interesting and readable. Start with the people you trust: relatives and friends, and ask them for an opinion and advice.
Then reach out to your mentor and ask for comments. Use all the instructions to improve your dissertation, and the admission committee will have fewer reasons to complain about.
Tips you Will Benefit From
There are many criteria you should consider when working on the assignment. For example, When is the dissertation deadline? What formatting style to use? And much more. However, there is a list of universal tricks that will help you to create a real masterpiece, and we are ready to share them with you:
include acknowledgments to thank people who helped you to write a dissertation.
write a table of contents to make the navigation simpler;
make sure to highlight the relevance of the topic in your introduction;
an overview of the paper's structure should be written in the introduction;
your literature review should cover topics and debates in the existing literature;
your methodology section should be clear and brief;
restate the main question in your conclusion;
make sure that every word or data from a side source has an in-text citation;
all the rules of the required citation style are followed.
Don't Know How to Write Your Dissertation? We Know What You Should Do!
Writing a dissertation is a task that not many students can deal with. Above, we have discussed what dissertation means and how to deal with it stage by stage. Unfortunately, from time to time, you will feel lost and puzzled, without any motivation or energy to continue writing. But trust us, a dissertation is a rewarding assignment, and in the end, you'll understand what it was for.
If you are not sure how to complete the assignment in the best way, need more tips, or want some to write your paper anew – don't hesitate to send us a message. EssayMap's specialists provide professional dissertation writing services that will help you deal with the assignment and will guide you along the way until you achieve outstanding results.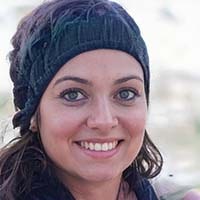 Angela D Johnson
Angela D Johnson is a professional author that offers help on compare and contrast essay. Having the heart of an explorer, she loves to travel, experience new horizons, and expand her knowledge on different topics. She is also a skilled content writer who writes articles on topics like HR, business, education, self-growth, and many others.
Hire now
---
Related Articles