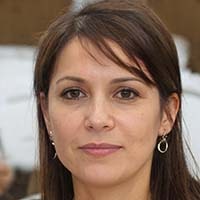 Amina D.
Master's Degree in Literature
Rating:
Hire writer
About Amina D.
I have more than 9 years of experience in creating academic essays in various niches like Literature, Management, Sociology, Psychology, Nursing, and more. If you want to know more about me, you would better check out my profile. I like to help students reach their academic goals and receive scholarships. Thanks to me, multiple students managed to achieve what they wanted. I have always dreamed about helping others succeed in studying, so, therefore, I chose this profession. I received many grateful testimonials from students that used my service. All of them are grateful and promise to ask me for help one more time. I love to do what I do. Thus, it is probably the secret of my success. Feel free to contact me ASAP if you need fast and proper assistance!
Customer Reviews
Customer ID 172812
(Essay, Literature)
My assigned writer has written a great essay on literature for me. I did not find any mistakes. The topic was covered completely, and my requirements were met.
Customer ID 265321
(Dissertation, Literature)
At last, I have found a reliable writing company. A writer wrote a dissertation for me on literature. The result is great. Surely, I recommend this service.
Customer ID 271928
(Essay, Literature)
When I went on this website for the first time, I had several questions. Customer support responded to me quickly and told me how to place an order. My essay was without plagiarism and errors. There was no need to ask for corrections.
Customer ID 122182
(Critical Thinking Essay, Literature)
This company deserves attention. I place orders from time to time here when I do not have time for writing assignments by my efforts.
Customer ID 432182
(Essay, Literature)
The team of professional writers from the Essaymap.org has written several assignments for me. It increased my overall score and academic performance in college. The best work was a literature essay.
Customer ID 162294
(Essay, Literature)
My experience from cooperation with Essaymap.org is great. With a few clicks, I received a unique essay on literature.